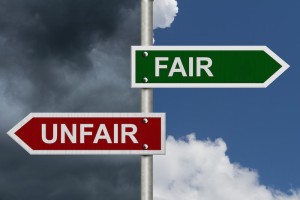 The following is a guest post by Dr. Joel McSherman, president of American Blindness, Secret Fellow with George Soros' Open Society Foundations, and author of Grievance Mongering and Virtue Signaling: How To Build a Name for Yourself in the Age of Postmodern Millennials.
From a theological perspective, I could find a dozen ways to criticize Satan (and have done so). Today, I set those aside in order to praise him for two major examples of courage in the face of dangerous anti-egalitarian hatred.
In the first example, Satan worked for social justice by trying to help Adam and Eve achieve equality with God. God created Adam and Eve in a subordinate position, never able to rise up to the level of God themselves, due to what some hateful theologians call the "Creator/creature distinction." In reality, this is just a fancy term for Divine privilege, in which God refused to share His glory with anyone else, despite having more than He needed.
God gifted our first parents with life and the light of reason, but why not anything else? The simple explanation is that He was jealous of His own position and power. Among numerous other things, God claimed exclusive right to determine right from wrong, and wasn't willing to share it. Satan boldly helped Adam and Eve reclaim this right for themselves. Though it cost them dearly, everyone of their descendants now enjoy an equal share in all its benefits.
In our second example, consider the matter of Job from the Land of Uz. Job was a filthy rich slave owner who refused to pay reparations to the poor neighboring Sabeans and Chaldeans to atone for his sins of rich slave-owning Christian Uzzian cisgender breeder male privilege, a gross example of intersectionality in human rights violations. Satan had been roaming the earth, searching for injustices, and found a real whopper with Job. Since God had all the institutional power, Satan knew that he'd have to trick God into resolving this injustice, since his interests and those of others like him had no representation at the Heavenly Throne.
Due to Satan's courageous and selfless actions, Job's inordinate wealth was redistributed and he was forced to face the horrors of the opposite side of unfairness. (While it's true that none of Job's slaves survived the redistribution, in all likelihood they'd been so deeply traumatized by their slave experiences that this was actually a mercy.) Three of Job's friends, all sincere but misguided social justice warriors, tried to argue with Job that God's chief concern actually is fairness, an early example of the Marxist idea of "false consciousness", in which the oppressed are deceived into advocating for the very system that oppresses them. Eventually, with Job stripped of his inequitable comforts, he was converted to the cause of social justice and was finally able to give voice to human grievances by putting God on trial for all the unfair things He'd done. In order to suppress this new revolutionary voice, God bribed Job into silence by giving him twice as much as he'd originally had. Regrettably, Job gave in to the bribe, but this episode is nevertheless remarkable in the history of class struggle because God was forced to openly admit that He simply doesn't care about human ideas of fairness.
While Satan isn't perfect and his efforts didn't always work out, he had courage to act when it counted, and I'd take that over a hundred lazy churchmen who rather hide in their prayer closets than do the hard work of ridding the world of injustice. May Satan ever act as an example to us as we soldier on for total equality.