Podcast: Play in new window | Download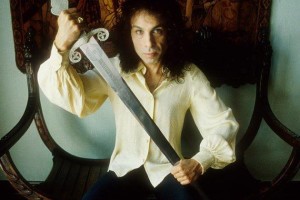 Interviewer John MacGregor and guest Robert Fingolfin have over eighty years between them of being fans of heavy metal and hard rock dating back to the mid-1970s. John has extensive experience as a serious guitar player, music theorist, and maintains a vast archival collection of music (numbering in the thousands of CDs). Robert functioned as a radio broadcast disc jockey for The Total Rock Hour program which used to air on an East Texas radio station and tried out for the lead vocalist position of a heavy metal band near Tyler, TX (and failed spectacularly).
Are hard rock and heavy metal a good or bad influence? They answer strongly for the former but give details on the bad aspects of that genre as well. In addition, pop/chart music gets examined, too.