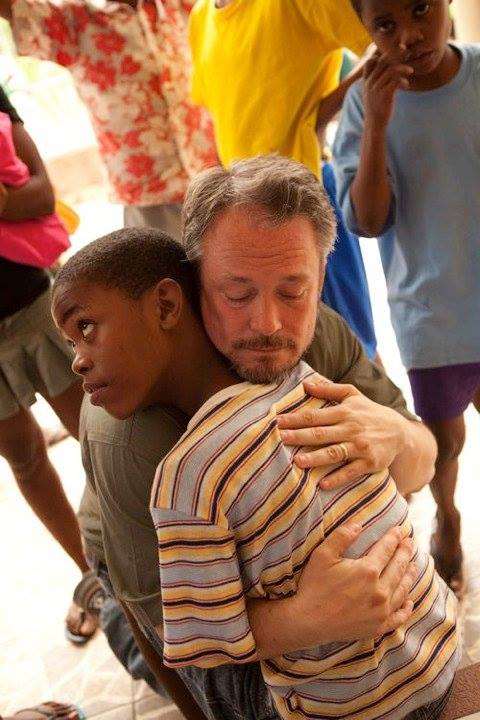 The Kinist community has been watching with great interest the fallout from the public revelation of Doug Phillips' marital infidelity. While I in no way celebrate the damage done by his sins, I am nevertheless rejoicing in the downfall of a man whose public and private actions have done so much harm to Christendom. Phillips never injured me personally, but let's just say I find high-functioning pathological narcissists to be intellectually interesting. Plus, a number of my friends were not left unscathed, and Kinists tend to be very protective of their kith & kin from outside attacks.
A social order can no more withstand the presence of a revolutionary underclass than it can withstand men whose naked self-interest seemingly overrides all internal moral restraints in their treatment of others. Disagreeing with a man does not give one moral permission to destroy him, or to threaten to destroy him in order to gain his silence. Most of us accept that we'll just have to live with our critics, even the very vocal ones, whether or not that cuts into our business of selling overpriced novelties to prairie muffins.
The Phillips clan had a real talent for making money by riding on the coattails of men and movements that were not of their own making. Following in his father's footsteps, Doug Phillips hitched his wagon to the late theologian R. J. Rushdoony, with one of the unfortunate consequences being that Phillips' perverse hyper-patriarchy was, in the popular mind, wrongly associated with Rushdoony. To help clear the air on this matter (after much delay), Martin Selbrede, Vice-President of Rushdoony's Chalcedon Foundation, has recently been interacting on blogs critical of Doug Phillips when his organization's relationship to Phillips is questioned, or when Chalcedon's progenitor becomes a topic of conversation.
Of interest to Kinists, a number of those also commenting have been made familiar with Rushdoony's proto-Kinism, even having sourced some of his more Kinist quotations from my friends over at Faith & Heritage. While his nascent Kinism could be frustratingly inconsistent at times, his words have been foundational to our movement. Rushdoony wrote and spoke on racial matters with a frankness that is very offensive to the modern mind. Those who have been reeducated by the apostles of political correctness, and thoroughly instilled with white guilt, are predictably foaming at the mouth over his candidness.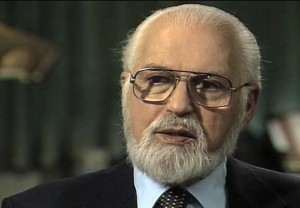 Regrettably, rather than take this opportunity as a teachable moment to unashamedly speak the truth, it seems that Mr. Selbrede is attempting to downplay or reinterpret Rushdoony in an inoffensive manner. This is an unfortunate trend with Chalcedon. In the foreword to This Independent Republic, republished just months after Rushdoony's death, his own son Mark apologetically explained-away his father's use of the word "Negro". This was done by relating a private story wherein his father stated that he would have found the Confederate battle flag offensive had he been black. But Rushdoony was Armenian, and one's shift of perspective based on a theoretical race change has no bearing on the technical accuracy of the word "Negro", nor does it diminish the historical fact that the South was the last outpost of Christian civilization. While there is much I admire about Mark Rushdoony, such pandering may only be accurately described as contemptible. Selbrede likewise seems to be a likeable man, but we have too many likeable men these days, and could use a few more unpopular prophets willing to speak uncomfortable truths.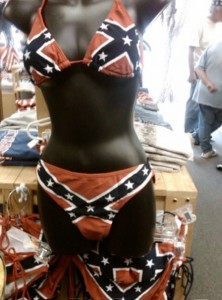 For the black folks offended by Rushdoony's frank references to their race, I can't exactly say I expect them to be jumping for joy. His observations, however, are accurate, and it is my hope that they would take them to heart. Every race contains some unique expression of divine intention, and despite the black race's humble history, they should at least take pride in that. Neither of our races, however, is served by claiming that we are functionally equal. While the Bible clearly teaches monogenesis and the resultant ontological equality of the races, it by no means teaches equality of ability, nor advocates for equality of opportunity or equality of wealth. We are different, and, as Geerhardus Vos has written, "Under the providence of God each race or nation has a positive purpose to serve, fulfillment of which depends on relative seclusion from others." Racial envy of whites by blacks, which has been enflamed both by would-be Christs and by cultural revolutionaries using them as pawns, also necessitates the separation of our races, lest the entirety of Western civilization become like Detroit and the white man but a memory.
A very perceptive friend of mine read one of these Phillips / Selbrede / Rushdoony exchanges on Spiritual Sounding Board, and shared his thoughts about it in a private Kinist forum. I thought what he wrote was quite good, so I asked his permission to post it here for others to read. The comments he's referencing start here:
http://spiritualsoundingboard.com/2013/11/21/chalcedon-foundation-privately-donated-funds-to-joe-taylor-to-help-his-legal-defense-against-doug-phillips/#comment-54354
Ever since I learned of her years ago, I was fairly impressed by this black woman, Taunya Henderson, because she has a stable, Christian family, and she seems to be very traditional, and Reformed, etc. In short, if you ever wanted to find the black equivalent of the kind of family we would all want to associate with, hers would be a good example. Yet even for this extreme case, you can see why most black Christians, however admirable they might be in other areas, can never be relied upon to be truly biblical in terms of respecting our right to survive as God created us. Nor can they accept criticism directed at their race, no matter how accurate.

She quotes one of Rushdoony's Kinist statements and has a mild freak-out over it, but nothing to be compared to Julie Ann's stroke over Rushdoony's "racism." Of course, no one attempts to prove that what Rush said was false. Of course it's natural to segregate. Of course selective breeding is the garden in which Christian faith thrives. Of course the Bible indicates that there can be unequal yokings between believers, and that these are forbidden. Of course hybridization comes at a great price. But does Martin Selbrede tell these people the truth, which is that a Christian who denies what Rushdoony has taught here is simply ignorant of Scripture, and is therefore unwise? No, he makes himself (and Chalcedon) look foolish by saying, Never mind all that. Look over here, as I open my box of tricks. He writes: "Rushdoony performed interracial marriages, and cited Numbers 12 as an example of such a marriage that God Himself defended against Miriam's objections [horrible theology]… Rushdoony was a very nuanced, systematic thinker whose fully-stated position can appear to differ from selected quotations — and it's his fully-stated position that needs to be heard and understood."

Of course, no one buys into the "nuance" excuse.

Then it gets even more ridiculous. He pleads ignorance and says that he can't find the quote in the Institutes, as though this is the first he has heard of it. (Someone provides a link to Faith and Heritage.) Then he says that Rushdoony was more like Warfield on race than Dabney. (Not true, as we all know.) They keep hammering him, and like Mark Rushdoony, Selbrede keeps falling back on the story that Rushdoony performed interracial "marriages." (We only know of one by hearsay, and he said at the time how opposed he was to it personally but didn't believe that he had the right to prevent it. He said that such marriages were "barely legal," about 1% of the time.) And oh yeah, he couldn't have been a racist because was a missionary to the Indians!

So parse what is being argued here. Selbrede, who has been the caretaker of Rushdoony's work for at least three decades, can't accept or defend what Rushdoony actually taught on this subject. Instead, he knows that he can only win over the throngs of non-white Christians and their liberal white friends by supporting miscegenation, which repulsed Rushdoony. And it's a lesson to all of us too: There is NO support for the Bible and traditional thought among strangers, even if they call themselves Christians. They won't allow us to survive, because to acknowledge that the white race should survive would mean that the attempt of our ancestors to survive was legitimate; one of the reasons they gave for it was that miscegenation would degenerate the race. This makes all non-whites feel somehow less than human. They never buy into their own story that faith makes us all equal, because they never fail to identify with their co-racialists at any time in history. A slight against any of them, at any time in history, is a slight against all of them, they believe. It's just like Oprah defending those men accused of rape ages ago, when she has nothing whatsoever in common with them except for race. Then this billionaire trash concludes that anyone who disagrees with her racial views needs to die!

All of these people love to condemn our godly ancestors on the subject of slavery. But the fact is that only a tiny sliver of all the people who have ever lived have loved liberty and fought for it, our ancestors among them. Almost everyone alive today in the "land of the free and the home of the brave" is begging the government to take their liberties from them in exchange for security (which never comes to pass). This is the typical state of humanity, as Rushdoony himself taught. Most people LOVE slavery, and blacks love it most of all. When Christian leaders succumb to the constant harangues directed at the South especially, they only show themselves to be cowards. They're not defending the Bible. They're simply reading the signs of the times and looking for acceptance.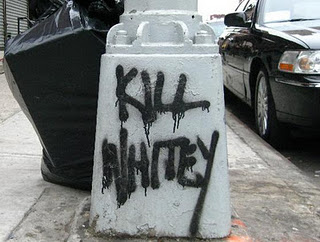 Comments
comments