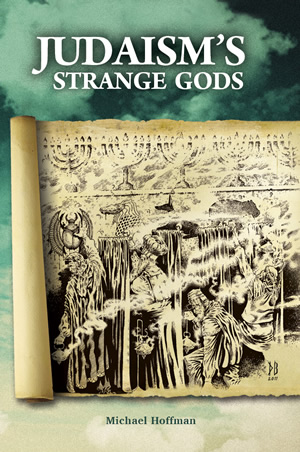 If you haven't checked out Empty Tomb Books, you're in for a treat. The online book store is dedicated to expanding the audience for important books of Christian thought that have been ignored, forgotten, or suppressed.
And as a thank you to Tribal Theocrat readers and listeners, Empty Tomb Books owner Mickey Henry is offering a 15% discount on 'Judaism's Strange Gods: Revised and Expanded' if you order by January 5st. Just enter this coupon code at checkout: TT-JSG
Click here to order and don't forget to like them on Facebook.
Product Description
In Judaism's Strange Gods: Revised and Expanded, Christian scholar Michael Hoffman documents his provocative thesis that Judaism is not the religion of the Old Testament, but the newly formalized belief system of the Pharisees, which arose in Babylon with the commitment of the formerly oral "tradition of the elders" to writing, in the wake of the crucifixion of Israel's Messiah and the destruction of the Temple. Continue reading >>
Selected Quotes
"The religion of Orthodox Judaism is a complete betrayal of the Old Testament. Those who follow it are not our elder brothers in the Old Covenant of the Bible. Their faith consists of the Talmud and worship of themselves, not worship of God… Contemporary Orthodox Judaism is a blasphemy, many hundreds of times more corrupt than it was at the time the Pharisees persecuted Jesus Christ." (pages 43-44) Continue reading >>
Comments
comments