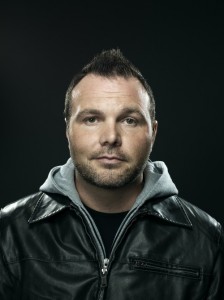 "Pastors" Mark Driscol and James McDonald have given us three videos to sort though as we thumb through our checkbooks:
"Rioting is ready to ensue." In the San Fransisco earthquake of 1906, was there rioting? Murder? Looting? No? Why not?
A  destroyed church is what Pastor Jimmy came to see.  Yeah, and though you can't physically see it you can vicariously experience it because it's your responsibility to rebuild a Haiti church: "When do God's people roll up their sleeves and open up their checkbooks and give with their whole hearts to rebuild the church of Jesus Christ; that's our responsibility. That's the challenge we're bringing."
How many instances of appeal to pity can you find here? But it's not a fallacy when you're doing the Lord's work.  At least Driscol gave us his reason for being there: "We're moving as fast as we can…throughout the city to show you the need that is so great for churches to help churches.  So we would love you to give." One thing is for sure: "We're doing what we can."
Another thing–probably the most important thing– is to ponder how many times  "Christian community" is referenced.  Look for words like:
pastor
Christians
worship leader
church
faith
Jesus
God's people
Now what's the big deal about appealing to Christians to help Christians?
Well, Haiti has a notorious history of self- destruction, anti-Christ behavior, voodoo, and murdering whites in so barbarous a manner that it's difficult to repeat. After the blacks butchered every white soul on the island, they reverted to their African satanic ways, transforming what was under French rule the "gem of the West Indies" into a dusty rat whole.
Since then, when Haiti has rebuilt its infrastructure, restored order and brought a resemblance of peace and prosperity, it has been at US tax payer expense and US Marine leadership; it has not been by the Haitians. And this has happened three times because of their predictable, invariant reversions to their native culture.
That's the big deal.
Inductive Argument Time
Historical fact: When Haitians are left to their own resources they revert to savages.
Historical fact: After the whites  who rebuild their society leave, Haitians revert to savages.
In the last 20 years Haiti has received over $9 billion in aid ($3 billion from the US) and it is still a garbage dump.
When Obama gives your 100 million dollar tax present to Haiti, what will happen? Nothing.
Conclusion: Supporting the rebuilding of Haiti is throwing money in the sewer.
But that's exactly what these phony pastors never tell you before you grab your credit card, organize a Haiti mission, or adopt a Haitian. They could at least acknowledge Haiti's bloody, anti-Christ history; or perhaps try to rebut it by appealing to Boas anthropology. But not even a word.
Only Christian buzz words.
Worthwhile reading on Haiti can be found here, here, here, here, aaaand here.
And some real talk photos can be observed (at your own risk) below:
| | |
| --- | --- |
| Picture | Caption |
| 1 | guy stealing dead guy's coffin |
| 2 | murder or beating a dead body |
| 3 | dragging the corpse away |
| 4 | looters negotiating the plunder |
| 5 | arsin getaway |
| 6 | looters escape police |
| 7 | shop owner with the gun running off looters |
| 8 | knife-wielding negotiater |
| 9 | 15 yr old, Fabienne Geismar, shot for looting |
| 10 | Perhaps the cops that shot her |
| 11 | more looting negotiations |
| 12 | improperly handling the dead (graphic) |
Note: Thanks to Jerry Abbott for assembling the pictures.
Comments
comments