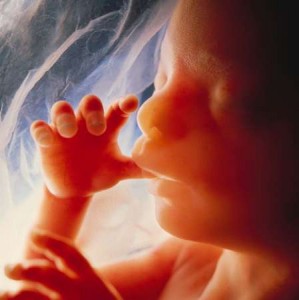 Watch this inside peek at a Planned Parenthood clinic. A pregnant woman walks in (with a secret camera) to ask a nurse and a doctor what exactly is insider her. Then read my commentary.

Simply outrageous.
Note: The nurse says it becomes a baby at "birth", the doctor says about  "6-7 months pregnant".
Advice to abortion clinic staff: You might want to pin down a uniform answer to a question that pertains to killing a baby vs. removing a fetus.
Actually, you might want to start wearing bullet proof vests.
Question: Granting that it is lawful to protect the life of the innocent with lethal force, what you do if you are the Grandfather of a baby you knew your daughter-in-law is scheduled to have aborted tomorrow at 10:30am by Dr. So and So, at clinic Such and Such?
Another question: What does God think of bystanders who fail to help during homicides when it is their power to act?
Just asking.
Comments
comments